Mailing Address
Dry Run Commons HOA
C/O Coventry
Group Community
Management, Inc.
P O Box 2580
Winchester, Va 22604
Phone: 540-535-0816
Nataki Venable
Property Manager
nvenable@coventrygrp.com

All correspondence must be
sent to the address and
phone number above.


PAY YOUR DUES

Homeowner Association dues are $150.00/year payable by March 1st.
A late fee of $50.00 applies to all late payments

If you would like to set up a payment plan, please contact Coventry Group office @ 540-535-0816 to discuss your options.

If you would like funds to be automatically withdrawn from your checking account, please download this form, complete it and mail it to the specified address.

Want to pay your dues online?

Use the following information when paying online:
Mgmt. ID - 6794 Assn. ID - DRY

There is a $19.95 fee if you pay online with credit card.

Please go to your HOA's bank: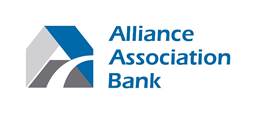 Don't want to pay online?

To pay with a check, please mail your coupon and check made payable to Dry Run Commons HOA to:

Dry Run Commons HOA
Coventry Group Processing Center
P.O. Box 96416
Las Vegas, NV 89193-6416

Please put your account number on your check. Please do not include any other correspondence with your payment.
---